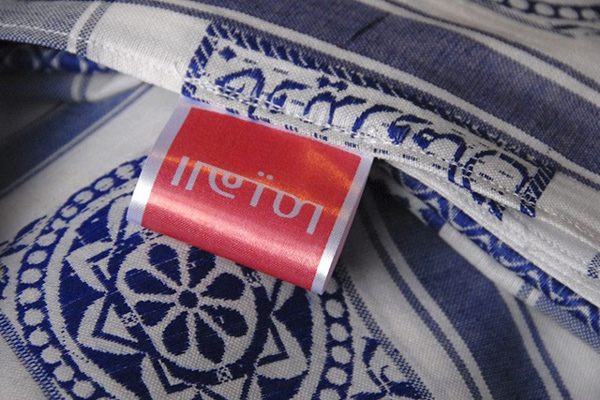 Labels / Textile
Labels / Textile
Our satin ribbons are fine for sewing on fabric. The printing is in most cases water resistant and therefore very suitable for sewing in clothes and bags etc.
Note: The print is by means heat- printed on the ribbon. This means that the printing also could fade by heat (eg. hot wash or friction). The exact melting temperature is different per color print (eg. white print fade faster). It is therefore strongly advised to first place an order for 1 meter to test.
---
Order Advice Labels
First order 1 meter for washing durability test!
First, determine how long you want the ribbons to be. For example, suppose you have enough to 20cm, then you know that you can cut 5 pieces out of 1 meter. If you tell us in the 'comment' field that you want to cut pieces of 20cm, we will make sure we print you text or logo on every 20cm.
Labels / Textile
Score
NAN
/
10
out of customerreviews
Order labels for sewing in clothes
---