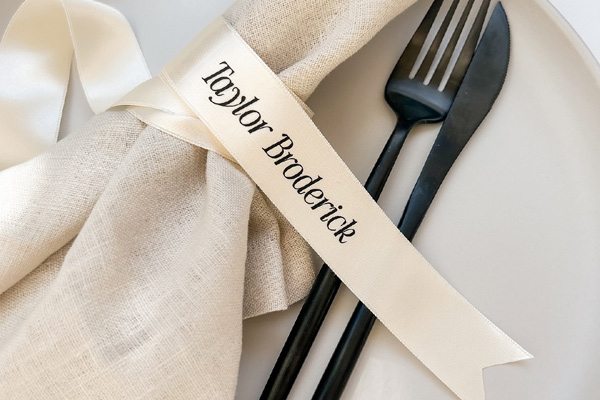 Napkinrings
Napkinrings
When it comes to the table cover, then the details are the most important. Napkin rings are such a part where you can really score points. The most beautiful napkin rings to cover the table, you make your self.
---
Order Advice Napkin rings
Unless otherwise agreed, we print your text or logo always on pieces of 33cm long. To the left and right ends we print two texts (eg. name and date). So out of 1 meter ribbon you can cut 3 napkinrings. But you can also choose to use shorter or longer napkin rings. Just give uw the right information via the 'comments' field.
Napkinrings
Score
8.5
/
10
out of
1525
customerreviews
---